Main Content
Areas of Expertise and Quick Search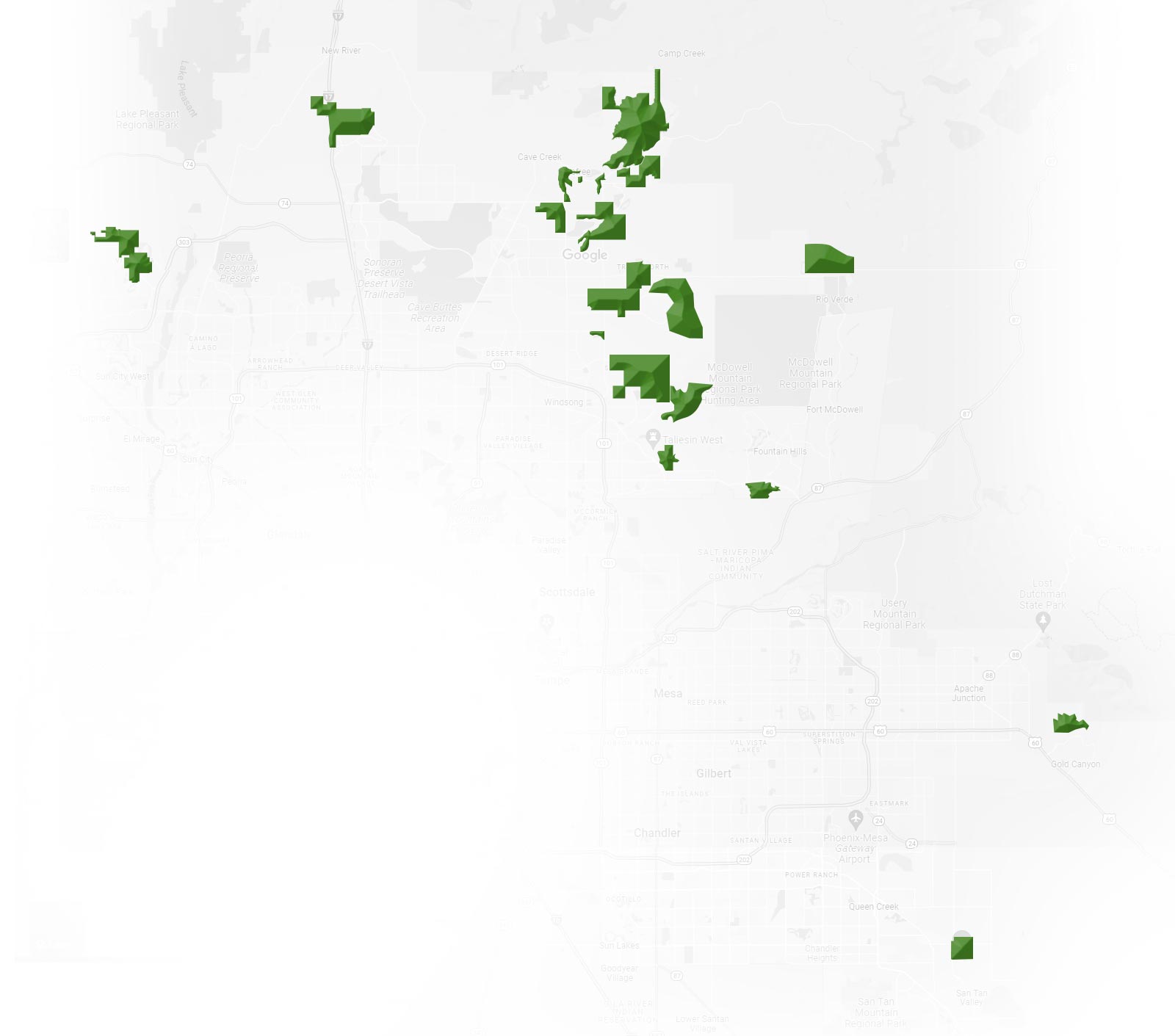 Desert Mountain
Silverleaf
Mirabel
DC Ranch
Desert Highlands
Troon
Trilogy at Verde River

Ancala
Estancia
Whisper Rock

Firerock
Encanterra
Trilogy at Vistancia
Anthem Country Club
Superstition Country Club
Terravita
The Boulders
Pinnacle Peak Country Club
Testimonials
Charlie is my go-to realtor. He's very knowledgeable about the real estate market. He provided me with all the facts in order to make an informed and educated decision on the sale of my home. I would recommend Charlie for any prospective buyer or seller.
- Carlos Rojas
Charlie represented me on the sale of my home. Charlie WAS the reason we sold our house! After being on the market with little to no interested, Charlie stepped in with a strategy and our house within 2 days of listing and within 1% of asking price. I highly recommend Charlie, as I WILL be hiring him in the future.
- Donna Taylor
Excellent communication and follow through. Easy from listing to closing. Always available and was prompt in answering questions and giving timelines. Our house was less than a thirty day closing and everything went was completed and ready to sign before thirty days. Very low stress!
- Dustin Taylor
I met Charlie three years and when it came time to sell our home in Scottsdale we reconnected to begin the listing process. Charlie went above the normal real estate broker in that he helped us find contacts to do some work prior to listing the home and then when we were not in town he made himself available to get workers in and out of the house. We did know of the new seller arrangement with his real estate company. But we're pleased with the real estate fees! Over all we highly recommend Charlie ands his real estate office.
- Claudia Washburn
Charlie O'Malley represented me in the sale of my condo. Before choosing a realtor, I interviewed three different agents from different agencies. Charlie was the one I chose because he came across as knowledgeable, honest, professional and answered all my questions. I felt immediately comfortable with him and how he laid out the entire process step-by-step. I don't like surprises. Charlie made suggestions on how to best present my home and set up a professional photographer, who was excellent. Within three days my condo was on the market. Charlie kept in contact through regular texts and responded to my phone calls as if I were the only client he had. I especially appreciated that he forwarded on to me questionnaires that potential buyers completed after the showing so I knew what their pros and cons were regarding my condo. Although Charlie made recommendations, the final decisions were always mine. Selling a home can be a very stressful and life-altering event. Charlie was there for me throughout the entire process and provided the support and knowledge to make it go smoothly from start to finish. By the way, he also negotiated a price with which I was very happy.
- Penny Martin
Charlie is a terrific agent and representative. He is a skilled negotiator, a practical advisor and is extremely knowledgeable about each area he shows. Charlie is, undoubtedly, the best agent with whom we have worked (and we have worked with a number over the years)
- David Williams
Charlie O'Malley was fantastic! He was very patient and showed us over 20 properties and we found our 2nd home. He was very helpful during the inspection process as well! Would highly recommend!
- Greg Wagner
Charlie was my third realtor trying to sell my property and what the other two didn't do, he did. He is honest, straight shooter and won't try to oversell your property and will make the extra effort to sell your property. He was responsive, reliable and handled the sale process well including coordinating with multiple contractors as part of prepping the house for sale. I would definitely recommend him for anyone looking to sell their home.
- Ron Steinherz
Charlie was exceedingly skilled at helping us narrow down the list and find the perfect home for us. He understands the Desert Mountain and other Private Golf Club Communities and is "White Glove Service" from start to finish. We will use him again and will absolutely recommend him to everyone we know. Thank you Charlie!
- Megan & Steven Lightman
I was very lucky to have charlie as my listing agent for my rental home located in Scottsdale. He was efficient, fast respond, and most of all, he has the best negotiation skills. My home was sold the first week after it was listed. And escrow closed in 30 days. Please do not hesitate to contact him when you need to purchase or sell homes in Scottsdale.
- Dr. Kurt Bazilus
CHARLIE O'MALLEY
Charlie was born in Chicago, but has lived most of his life in Arizona. Dependability and knowledge are two important attributes that Charlie brings to the residential real estate business. Working on multi-million dollar land sales was key in developing his knowledge base of the real estate market from the ground up.
Through working on remodeling projects and over $50 Million in residential sales, Charlie's knowledge of build and material quality as well as neighborhood pro's and con's, negotiations and exemplary client service will all be at your disposal. Charlie will be the agent you turn to time and again to manage your real estate transactions.
Blog
Are you considering investing in vacation rental properties in Arizona? With its breathtaking landscapes, diverse cultural attractions, and year-round pleasant
Read More